Turbo Masters can provide you with customized turbochargers that meet your boost requirements.
We have years of experience and expertise in upgrading turbo to the desired specifications. With our precision tools, we can give you peak performance with the most accurate matching of components. Whether you desire better fuel economy or more power, we can do it!
Turbocharger repair kits... we supply you the parts to rebuild your own turbo. Today racing turbochargers owe as much to aerospace engineering as they do to automotive design. Advanced materials and leading edge technologies are taking turbocharger performance on the race tracks and rally stages in the world to higher levels. Keep it tight, keep it low. That's what race teams want from their turbocharger these days. 'Light' because race cars want to carry as little weight as possible, and 'low' in terms of packaging and center of gravity.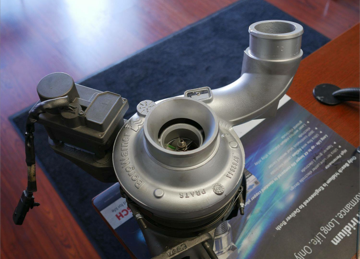 We are proud to offer our service expertise for the following brands to name a few,